Course details
"Festival course - with wagyu with wagyu" oyster baked, 9 items including pig's James 130 minutes all-you-can-drink 5000 yen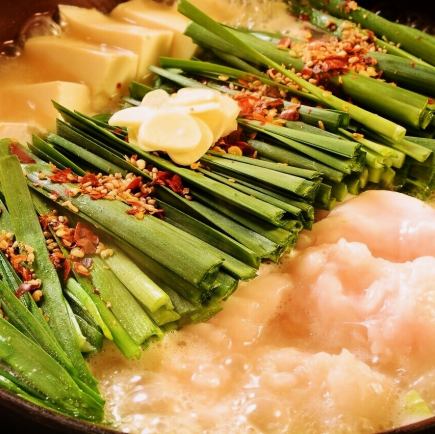 By using a coupon5000 Yen
It will be tax inclusive price
All-you-can-drink available

Combine liqueur and soft drinks, make your own sake you like !!! Drink LO 20 minutes ago
Reservation deadline

Until 22 o'clock on the desired date of coming to the store
Available days for reservation

Monday - Sunday - Public holidays - Holidays
Beginning with the oyster barbecue of the sea oysters, the standard pot, the famous pig James, the nine products of the bliss to the hotel floor Dolce! Perfect for the forgotten anniversary, birthday party, farewell party, welcome party!
Course menu
● Grilled oysters
● Appetizer platter
● Wagyu Beef pot
● Soi's meat salad
● Akta Tamagoyadi
● Specialty !! Pig's JAMES
● 鍋 の 御
● Waste of Chinese cabbage
● Cassa
※ Course content is an example of one day, subject to change due to purchase.
Course Option
Add the following drinks as much as you want for + 500 yen!
"10 sake brands" · "Popular !!! Rescawser"
All-you-can-drink menu
·beer
· Draft beer (Sapporo black label)
·wine
· Wine (red / white)
·Sake
·Sake
· Shochu
· Potato / wheat / shiso / (water split / soda split) oolong high / green tea high / jasmine high
·sour
· Plum wine sour / lemon sour / lime sour / grapefruit sour
·Cocktail
· Gin Tonic / Cuba River / Moscow Community / Tequila Sunrise / Chandigafuf / Red Love
·liqueur
· Cassis / Peach tree / Dita / Mangoes / Malibu / Calua / Matcha
·Soft drink
· Coke / Gingerjae / Orange juice / Grapefruit / Pineapple juice / Tomato juice / Jasmine tea / Oolong tea / Green tea / Milk / Soda / Tonic water
Coupons that can be used with this course
2018/12/03 update